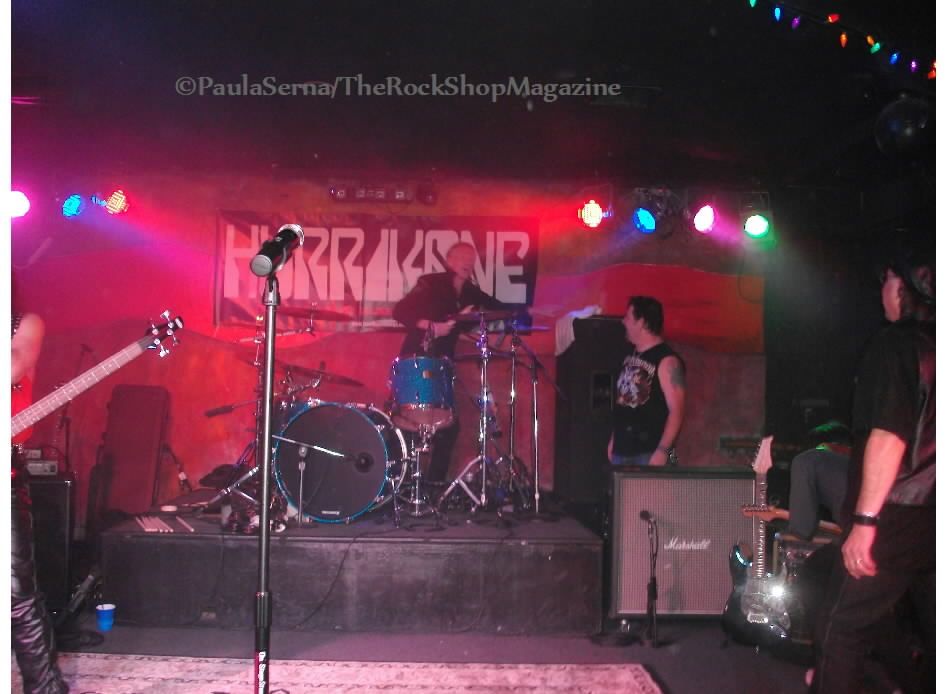 As some of you know I hosted Scorpions "TRIBUTE HURRIKANE" a while back here in my back yard and in my town...
Well earlier this week I was invited by a friend that helps run a club in Tarzana Ca. to go visit.
She mentioned they, Tribue Hurrikane were playing on Feb 22nd...
I said ..hun LA is far from me...
But I also knew my NADDI was in LA on Holiday, so Well I had to go...She came from Switzerland, I can at least come a few hundred miles from Nor Cal!
Trib Hurrikane didnt know I was serious about going...i was having car issues.
Then I got an email..Letting me know James was gonna pop in and to keep SHHHHH about it..
As it was also Luis' Birthday....
So I Messeged James and asked if it as true and he was going...
He said YES, So it was ON!
We drove 5 hrs..and pick up Naddi in Hollywood...I couldnt go without seeing my sissy NADDI!!!!!
We made a quick stop at Guitar Center for my Full Circle pics of the ROCK WALK INDUCTION. I got the final image of the handprints!
Finally..We head for Paladinos and Watch a couple of bands...
Tribute Hurrikane was shocked to see me there since I live 5 hrs away, and I just said IT WAS MY TURN TO PAY A VISIT! this was at about 9 ish..James was due at 10..
Well they didnt know James was coming, bless his heart, he only goes out once a month these days and this was his once a month outting....What a doll~ to spend it with the guys~
Well when he arrived I was outside so We walked in together and he said HI to Terri Lebonds and her hubby....Shout out to my Door gal, you took VERY good care of me!
He James,kinda lounges in the back..when TRIBUTE HURRIKANE hits the stage...
I head to the front, ..into a couple of songs, James comes running up behind me, sneaks up to me cheek to cheek and Golfredo (Klaus) looks at me, I point at James,then realizes WHO I am with...His eyes got REAL BIG! it was ON!
They played Big City Nights together,but They had already played IM LEAVING YOU and James said that was his favorite song to play and that they would have to play it again if he did a song with them..OF COURSE THEY AGREE!.who wouldnt!..
These guys were on cloud nine!...With it being Luis Birthday, and James popping in, They had a TOTAL and COMPLETE blast!
I was glad I went, that, and I told James if he didnt go I'd kick ACE!
After he left the stage , the fans lined up for pics and signings...Hes sooo good about it all...
I am happy he made a Tribute Band's dream come true ..Nothing better then a Tribute Band having one of thier band idols jam with them!..I know In Trance , Savage Amusement possibly others have Jammed with James and now Tribute Hurrikane!
THANK YOU JAMES FOR BEING ONE COOL CAT!!!!!!!!!!!
Mission accomplished~!